We're excited to see what Harleys Pan America offers the adventure bike market. Powered by their new Liquid-cooled Revolution Max engine and set up for the Trans-America Trail, the Moto company's being, well, adventurous by stepping outside their comfort zone.
Around our virtual water cooler, the conversation asks, has a modern rider created a new Harley enthusiast? Has the Milwaukee manufacture decided to expand their market by offering more than air-cooled street muscle? Or maybe it's a bit of both. They've done it before and currently have a liquid-cooled ride in their lineup, but the Pan America's more than a radiator.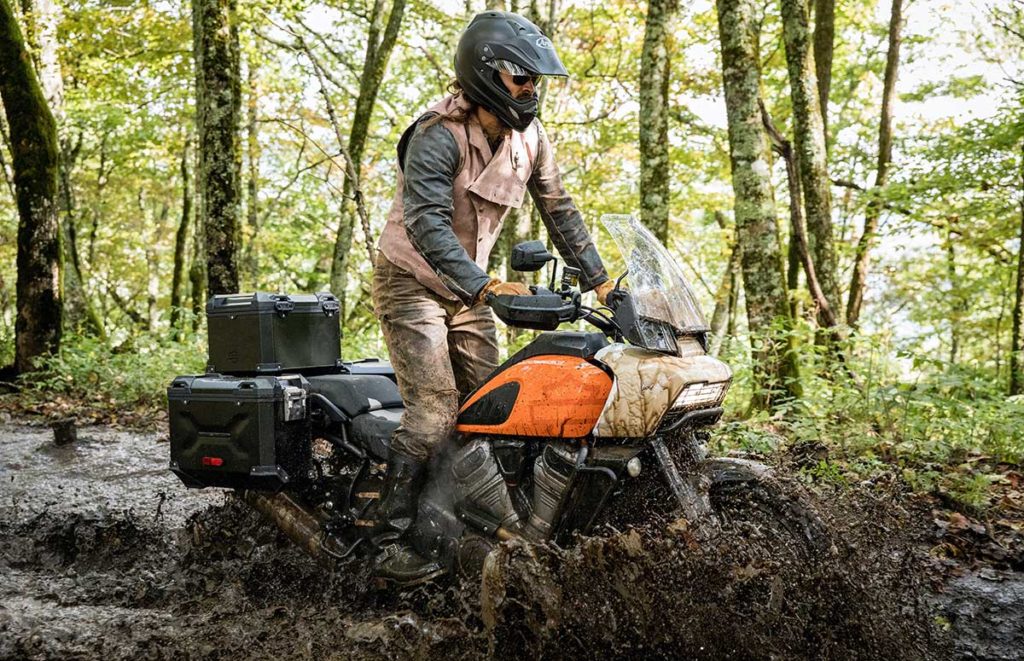 The V-Rod cruised down this path, with a "non-Harley," Harley, years ago. It was a great bike, and people showed enough interest to allow the V-Rods ride to last some sixteen years. But ultimately, H-D shelved this liquid-cooled effort outside of the norm.
The Harley-Davidson Street offers a nimble liquid-cooled ride, sporting their Revolution X engine. But unlike the V-Rod, the Street is a low power machine that seems aimed at the competitive entry-level market.
This Pan America's different. It's not a motorcycle that directly competes with Harley's current lineup. The bike is looking for a new customer that continues the journey where the pavement ends—Harley's game shifts with this bike, an adventure unknown for the bar and shield. If you not including the Buell adventure, we're looking at you, Ulysses.
On January 19, Harley-Davidson is holding a virtual debut of their complete 2021 effort. This event will include a global reveal of the Pan America, with a follow-up virtual spotlight on February 22. No word yet on when we can through a leg over the new adventure bike. We're optimistic that come spring 2021, a shakedown run may happen.
Check back with Ride and Culture often for more info about the new Pan America and Harleys 2021 lineup. Or sign up for our newsletter and get updates sent to your inbox.