Let's play a little word association game: Aretha Franklin, Stevie Wonder, James Brown, and Bates Bomber Boots. What do all these have in common? If you were to say three out of the four are musicians whose soulful sound is legendary, you'd be correct. But what about the boots? How can a pair of power sport-specific riding boots, meticulously crafted by Bates Footwear, be considered in this conversation? I'll tell you how—their sole, that's how. Okay, maybe not a fair comparison. But these boots' Vibram soles are legendary and do a great job of absorbing vibration while riding.
Bates Bomber Boot ($335), like Southern soul music, is manufactured in the United States. They're constructed of leather and durable waterproof nylon (camo pattern for black boots). In addition, they feature side-impact foam inserts to keep a firm grip on your ankle and a well-placed leather toe-shift patch up front to prevent wear. These boots are available in light brown or black.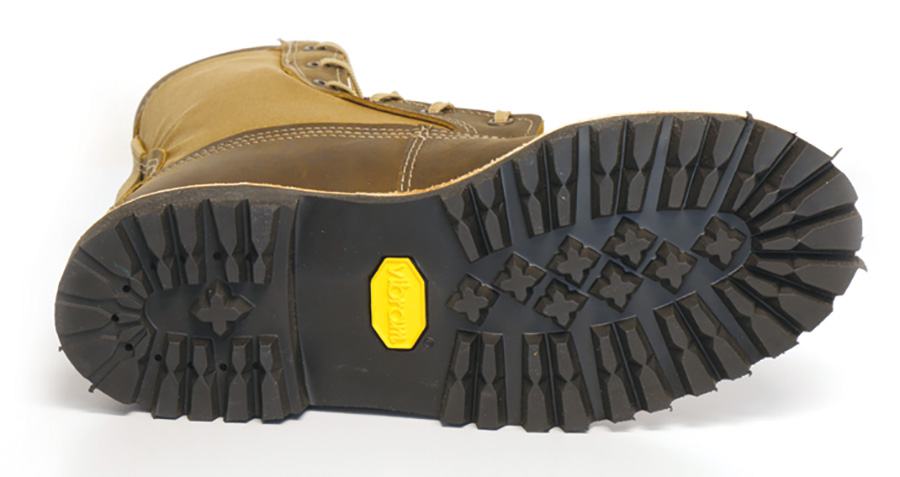 They're a great-looking boot, too, with subtle patriotic cues. Five small stars representing the five branches of our military are branded under each heel pull, and a small American flag branded on the lower outside heel pays homage to our servicemen and women. The boots' soles are sewed to its upper body with thick red stitching and look like they've been shaped by the blade of a steady handed cobbler. The insole provides plenty of comfort for long rides plus walking tours when you reach your destination.
I found the Bates Bomber Boot comfortable, be they for everyday riding or an epic journey along the Tennessee River in search of soul music.
Click here to see the entire Bates Footwear lineup.